Contact
NL     Volgende nestjes zijn voorzien voor 2023
Spijtig genoeg kunnen we momenteel geen reservaties meer aannemen tot eind 2022.
FR     Les portées suivantes sont dans 2023
Malheureusement, nous ne prendrons plus de réservations avant fin 2022.
EN     Next litters will be in 2023
Sorry, we can't accept reservations until the end of 2022.
Bekijk, voor je contact opneemt, zeker de informatie op "veelgestelde vragen".
Daar vinden jullie al op heel wat vragen een antwoord.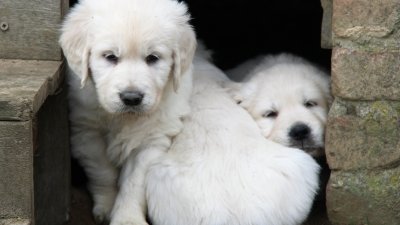 Golden Retrievers van 't Engels Veld
Westrozebekestraat 58
8980 Passendale
BTW BE 0745.420.749
Mail ons